About Us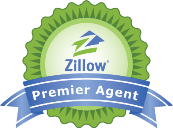 ABOUT KATHLEEN
Since moving to the Gulf Coast of Florida in 1976, I have searched and found, many quiet, white, sandy beaches far away from the crowds. I have sailed to, and lived in, the Caribbean for 6 of those years ~ which is probably where I developed my interest in finding the calmest, out-of-the-way beaches, surrounded by turquoise waters. Anna Maria Island is the perfect place to set my chair in the water. I now have a hard time settling for anything less…
This is what has brought me to Anna Maria Island, a place that is beautiful and calm, surrounded by clear blue water. I have found my perfect job here as a Real Estate Agent for Island Real Estate. Because I appreciate the beauty of Anna Maria Island, it is easy for me to share it with others. Most people that visit and think about buying a home here can feel how special it is too…
If you want to know more about buying property in our special place of Anna Maria Island, just drop me a line or give me a call. I will be happy to help you find your place in the sun too…
Kathleen White
Phone:  (941)773-0165
Email:  KWhite35@tampabay.rr.com
ABOUT ERIN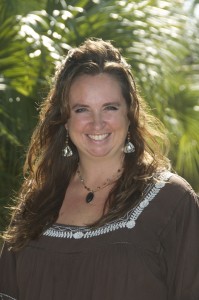 Erin has lived all over the United States, so she knew after vacationing on Anna Maria Island several years ago, she had found her home. With a background in international marketing and a degree from Wake Forest University in Communications and Spanish, Erin enjoys helping people from all over the world find our little piece of perfection in the Gulf of Mexico. She loves life on the island and is thrilled to be able to work and play everyday in paradise! With twenty years of marketing experience, and nearly ten years on the island, she loves sharing her knowledge of her home. After years of leading the Real Estate Marketing and Sales Team Administration at Island Real Estate she is thrilled to be helping others as a Real Estate agent, find their place on Anna Maria Island. When she is not showing off this beautiful place to clients, or in the office working on design, on the web, on the computers in Holmes Beach, or dropping in on the team at the Anna Maria office or Gulf Drive, she can be found enjoying activities all over the island with her four children.
Erin is always available to answer your real estate questions and happy to make recommendations for local fun and info. She has helped coordinate the Local Scene on the web for Island Real Estate, with lots of information about all sorts of things to do and see on AMI. Some of the iconic island stops she recommends are breakfast at the Rod & Reel pier, and sunset dinners at the Sand Bar, Beach House, or Gulf Dr Cafe and Tiki bar. She has also been known to appreciate a tasty Hawaiian Roll at Oceanstar Sushi, or a Portabella Mushroom Panini from Slim's Place. And she always enjoys the beach, so she recommends a barefoot walk on the white sand…especially up at Bean Point!
Erin Joy Heckler
Phone: (941) 448-5616
Email: Erin@IslandReal.com
ABOUT JASON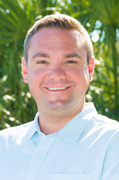 Jason grew up in Oshkosh, Wisconsin and visited Anna Maria Island with his parents and grandparents as a child. Once Jason felt the sand between his toes for the first time, he knew he wanted to live at the beach. That dream became a reality in 1999 when Jason moved to Holmes Beach. It didn't take long for Jason to slip into island life and really enjoy sun soaked days on the beach. Jason studied internet business foundations, web design, graphic design, and multimedia technology. He began his career in real estate by marketing both real estate and vacation rentals on Anna Maria Island. Jason became a licensed Florida Realtor in 2012 and started working as an agent in 2013 specializing in the Anna Maria Island and NW Bradenton marketplace. With his outgoing personality and easy accessibility, he became the top producing sales agent at Mike Norman Realty in 2014, 2015, & 2016, and was featured in Top Agent Magazine in April of 2017.
Jason's not just all work and no play though… He loves spending time with his wife and daughter at the beautiful beaches, parks, and preserves here in Manatee County!
Jason Hrnak
Phone: (941) 773-6572
Email: JHrnak@gmail.com