About Us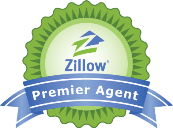 ABOUT KATHLEEN
Since moving to the Gulf Coast of Florida in 1976, I have searched and found, many quiet, white, sandy beaches far away from the crowds. I have sailed to, and lived in, the Caribbean for 6 of those years ~ which is probably where I developed my interest in finding the calmest, out-of-the-way beaches, surrounded by turquoise waters. Anna Maria Island is the perfect place to set my chair in the water. I now have a hard time settling for anything less…
This is what has brought me to Anna Maria Island, a place that is beautiful and calm, surrounded by clear blue water. I have found my perfect job here as a Real Estate Agent for Island Real Estate. Because I appreciate the beauty of Anna Maria Island, it is easy for me to share it with others. Most people that visit and think about buying a home here can feel how special it is too…
If you want to know more about buying property in our special place of Anna Maria Island, just drop me a line or give me a call. I will be happy to help you find your place in the sun too…
Kathleen White
Phone:  (941)773-0165
Email:  Kathleen@AnnaMariaSales.com
ABOUT ERIN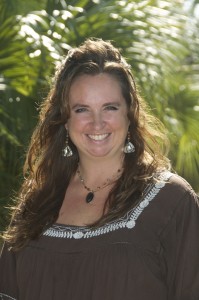 Erin has lived all over the United States, so she knew after vacationing on Anna Maria Island over a decade ago, she had found her home. With a background in international marketing and a degree from Wake Forest University in Communications and Spanish, Erin enjoys helping people from all over the world find our little piece of perfection in the Gulf of Mexico. She loves life on the island and is thrilled to be able to work and play everyday in paradise! With twenty years of marketing experience, and over ten years on the island, she loves sharing her knowledge of her home. As a Real Estate agent she is thrilled to be helping others find their place on Anna Maria Island. Before her years as a Realtor, she spent her time leading the Real Estate Marketing and Sales Team Administration at Island Real Estate. When she is not showing off this beautiful place to clients, or in the office helping people learn more about this wonderful area, she can be found enjoying activities all over the island with her husband and children.
Erin is always available to answer your real estate questions and happy to make recommendations for local fun and info. Let her passion and experience help you get the most out of your island sales experience!
Erin Joy Leathem
Phone: (941) 448-5616
Email:Erin@AnnaMariaSales.com
About Brittney Nichols
Brittney is one of IRE's Real Estate Sales Agents! As a military brat & veteran Brittney has lived all around the world, as well as the country. She has been visiting the island for 10 years and loves spending time on the beaches with her family!
She is married to Logan Nichols (Jodi Nichols' son!) and, has three children aged 8, 6, and 4. Logan retired from the Air Force in 2020, after two tours in Afghanistan. While Logan was in Afghanistan, Brittney completed her MBA while birthing two of their children on her own! In their spare time they enjoy visiting local museums, libraries, parks and Anna Maria Island Beaches.
Prior to working in Real Estate, Brittney worked for the Air Force as a financial manager. Where she helped distribute funds from congress to approved projects and, organize those projects funds over their life. She also served for 4 years as an Intelligence Airmen from 2009-2013. Her time in Finance and, Intelligence taught her the importance of organization and punctuality.
Brittney is looking forward to learning and growing from both Erin Leathem & Kathleen White as well as the entire Island Real Estate team! Be sure to give her a call for the sale or purchase of island real estate!
Brittney Nichols
Phone: (941) 909-4148
Email: Brittney@AnnaMariaSales.com